Fleetwood aka F-Dawg Johnson: Browns Fan, 23-10 overall, 1-0 this week
Maybe after watching the Browns for all these years, I have developed an eye for spotting a bad team. Or maybe there's some magic in that old silk hat I found…anyways I'll never know.
Matt Ederer: Dolphins Fan, 20-13 overall, 11-21-1 vs. Spread (oof), 1-0 this week.
Gardner Minshew ain't shit and never was. Go Sea Mammals.
Sunday, September 27 2020
1:00pm
Houston (0-2) @ Pittsburgh (2-0)
Line: PIT (-4.5)
Matt: I think Houston is a little better than they've looked so far, and Pittsburgh is a little worse. Over the last few years, the Steelers have been that team that will tantalize you for a few weeks, and then blow an easy game vs a bad team. Houston isn't even a bad team, although they do have the worst GM in football.
The Texans, with their backs against the wall, avoid the 0-3 start and shock the Pittsburgh Steelers at home.
Matt's Pick: Houston to win, Houston +4.5
Fleet: Houston fans looking at these first three weeks about to go full Arnold.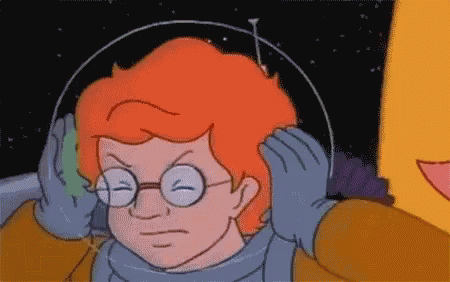 Fleet's Pick: Pittsburgh
Cincinnati (0-2) @ Philadelphia (0-2)
Line: PHI (-5)
Fleet: The Bengals ran 88 total offensive plays last week. I also could go a complete lifetime or two without hearing Troy Aikman shower praise on Joe Burrows again. We get it Troy, you dig his game.
Fleet's Pick: Philadelphia
Matt: The Bengals are the absolute opposite of Road Warriors (RIP Animal), going 0-13 in their last 13 road games. That obviously can't last forever, but if Philadelphia is worth anything at all this year, they have to win this one.
Philly steals a close one down the stretch, and Carson Wentz and Doug Pederson save their jobs for another week.
Matt's Pick: Philadelphia to win, Cincinatti +5
San Francisco (1-1) @ NY Giants (0-2)
Line:

SF (-4.5)

Matt: Wellp, the Giants have to win sometime. While both of these teams have been absolutely decimated by injuries, the loss of one Saquon Barkley for NYG actually isn't as harsh as this MASH list:

QB Jimmy Garoppolo (ankle) Out
RB Raheem Mostert (knee) Out
RB Tevin Coleman (knee) Out
TE George Kittle (knee) Out
DE Dee Ford (back) Out
DE Nick Bosa (Knee) Out
DE Soloman Thomas (Knee) Out
LB Dre Greenlaw (quad) Out

Yikes. In another universe, or on Madden with injuries turned off, this is a blowout SF victory. Unfortunately, we live in the year 2020.

Matt's Pick: NY Giants to win, NY Giants +4.5

Fleet: I will be watching zero of this game.

Fleet's Pick: San Francisco
Las Vegas (2-0) @ New England (1-1)
Line: NE (-6)
Fleet: The inner Raider in me tells me to pick them every week. Although I cannot bring myself to pick them for a second week in a row. Which makes the inner Raider in me sad. :'(
Fleet's Pick: New England
Matt: Another one for the Record Theory. It would be very surprising to see Las Vegas move to 3-0 while sending New England to 1-2. I think both of these teams move to a respectable 2-1, after a 7-10 point New England Victory. Let's call it 27-16 Pats.
Matt's Pick: New England to win and cover -6
Tennessee (2-0) @ Minnesota (0-2)
Line: TEN (-3)
Matt: This is just a hard and pure pick against Minnesota. The Vikings look like they're closer to Trevor Lawrence than the playoffs. The Vikings rank last in the NFL in passing yards, while also allowing the second-most points per game this season (35.5). WOOF.
Titans crank these Vikings by double digits. Prove me wrong, Purple People Eaters!
Matt's Pick: Tennessee to win and cover -3
Fleet: Could this really be the end of the Kirk dynasty? Let us consult the dynasty ending scale.

Fleet's Pick: Tennessee
Washington (1-1) @ Cleveland (1-1) (-7)
Line: CLE (-7)
Fleet: Washington has a pretty good defense. However, I think the Browns defense should be able to handle Washington.
Fleet's Pick: Cleveland
Matt:
The only thing giving me pause on this pick is that Denzel Ward is questionable and Greedy Williams is out. You never want two big injuries on the secondary like that, although if you're gonna play any team in the league while missing two DBs, you'd probably pick Washington, who cannot move the ball down the field.
There's a chance this game is like, 10-7 and Washington covers. But I think THE LAND will run the piss and vinegar out of the football, and control the tempo en-route to a 12ish point win.
Matt's Pick: Cleveland to win and cover -7
LA Rams (2-0) @ Buffalo (2-0)
Line: BUF (-2)
Matt: How's this for a sexy stat, courtesy of USA Today: The LA Rams are 5-0 in 1 p.m. ET games in the Eastern Time Zone since Sean McVay took over in 2017, scoring 30 points in each game.
I love the trend! Give me the Rams to win it vs a banged up Bills squad missing Zack Moss, TE Dawson Knox, and numerous pieces on D questionable including LBs Tremaine Edmunds and Matt Milano. The Sean McVay rehab tour continues.
Matt's Pick: LA Rams to win, LA Rams +2
Fleet: Buffalo beats the Jets and Dolphins. People start pre-maturely giving Josh Allen MVP talk. Soon Josh Allen may find that although he plays those teams twice a year. The rest of the league sadly – according to my extensive research – is composed of other teams.
https://docs.google.com/spreadsheets/d/1tufro6HKe4oOOxiU_qbekWxvtSMI1tFoa9jSuAinmxc/edit#gid=0
Fleet's Pick: LA Rams
Chicago (2-0) @ Atlanta (0-2)
Line: ATL (-4)
Fleet: Chicago might be the king of the stinky win so far this year. Atlanta may also be the king of dropping games they should win. I do think the Falcons are playing for their season this week, so they should win.
Fleet's Pick: Atlanta
Matt: Last week's latest Legendary Atlanta Collapse notwithstanding, I think the Falcons are simply much better than this Bears team. Chicago could have realistically lost to both the Lions and Giants last week if one or two plays down the stretch ended differently. You could say that about a lot of games sure, but I just don't see Chicago taking this band of Bears to 3-0.
Matt's Pick: Atlanta to win and cover -4
Carolina (0-2) @ LA Chargers (1-2)
Line: LAC (-7)
Matt: I wouldn't bet stolen money on this game, but LA has one of the better defenses in the league and should easily handle the McCaffree-free Carolina Panthers.
Chargers to win a game that stinks to high heaven.
Matt's Pick: LA Chargers to win and cover -7
Fleet: Herbert looked good against Kansas, Carolina's defense is worse. There is also a missing Panther of note. Rhymes with Fistin' Brick-Daphne
Fleet's Pick: Los Angeles Chargers
4:00 pm
NY Jets (0-2) @ Indianapolis (1-1)
Line: IND (-12)
Fleet:
Jets fans: Let us get some wins this year.
Adam Gase: Don't worry. I got this.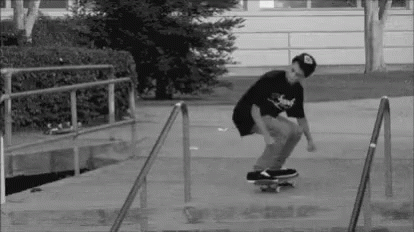 Fleet's Pick: Indianapolis
Matt: I hesitate to call actual professionals at the top of their industry "bad", I really do try not to say that kind of thing because it's not usually even close to true, but Adam Gase is a fucking terrible coach. Terrible. He will be fired before Christmas.
Colts win, but I don't trust Phillip Rivers to beat this team by 12. I don't trust him to beat a CFL team by 12 points. Something like Colts 21 – Jets 10, and New York covers by the skin of their teeth.
Matt's Pick: Indianapolis to win, NY Jets +12
4:15 pm
Dallas (1-1) @ Seattle (2-0)
Line: SEA (-5.5)
Fleet: I'm still very anti-Mike McCarthy, even after he beat the Falcons. While that onside kick was nice, it was the Falcons doing absolutely nothing that allowed it to happen.
Fleet's Pick: Seattle
Matt: This should be another shootout at the OK Corral here, as these are two awesome offenses going against sub-par defenses.
Leaning towards Dallas, I think that big win last week could motivate them to make a nice run here, peak early, and then get dumped in the first round by the 7th seeded San Fran 49ers.
Matt's Pick: Dallas to win, Dallas +5.5
Tampa Bay (1-1) @ Denver (0-2)
Line: TB (-7)
Matt: I really do not like picking a 43 year old QB who was visibly done last year, and will be picking against Tampa Bay this season when it's at all feasible. This is not one of those weeks. Quietly, this Denver team is almost as banged up as San Francisco is at the moment.
QB Drew Lock (shoulder) Out
RB Phillip Lindsay (foot) doubtful
WR Jerry Jeudy (ribs) Out
CB Davontae Harris (hamstring) Out
DE Von Miller (Ankle) Out
A pick against that terrible injured list more than anything else.
Matt's Pick: Tampa Bay to win and cover -7
Fleet: Wait a second. An old-man Brady team won a game by running the ball last week…now where have we seen that before?
Carolina has a bad defense yes, but with all their injuries poor Denver really has the odds stacked against them as well.
Fleet's Pick: Tampa Bay
Detroit (0-2) @ Arizona (2-0)
Line: ARI (-6.5)
Fleet: It's The Ex-Browns Coaching Tree Battle of the Week! Or: six degrees of Browns-eperation. Tag team edition!
For Detroit we have the ex-Browns defensive quality control coach (2005-06), assistant special teams coach (2007), and defensive backs coach (2008) Cory Undlin. He will be tagging with ex-Browns player (Center, 2006-09) Hank Fraley.
They're going up against Billy Davis, current Cardinals linebackers coach. Ex-Browns assistant linebackers (1999) and linebackers coach (2011-12). He's teaming with Steve Heiden ex-Browns TE (2002-09)
Solid match on paper, but I'm giving the nod to Steve Heiden. Bada-boom realest tight end in the room.
Fleet's Pick: Arizona
Matt: Detroit is giving up an average of 34.5 points per game. Kyler Murray is the first player since the AFL-NFL merger era to have more than 500 passing yards and more than 150 rushing yards through the first two games of the year. I was also wrong about Detroit being good this year. The lions are a bad team with a bad coach, and Arizona will slap them around this Sunday.
Matt's Pick: Arizona to win and cover -6.5
8:15
Green Bay (2-0) @ New Orleans (1-1)
Line: NO (-3)
Matt: Gotta give credit where it's due and take the L's where they come: I was wrong about Green Bay. As wrong as wrong can be. The Cheesehead offense has been nasty so far, leading the league in PPG (42.5), rush yards per game (208.5) and total yards per game (505.0). Drew Brees looks a little Phillip Rivers-ish for my liking.
We're gonna see how real Green Bay is this week, but to me they look like they might be the best team in the NFC this year. Packers to win safely, 35-21 ish.
Matt's Pick: Green Bay to win, Green Bay +3
Fleet: Aaron Rodgers has been playing well, Drew Brees can barely throw the ball 3 yards these days. Why is New Orleans favoured?
Fleet's Pick: Green Bay