Fleet: Browns fan, 33-14-1 overall, 1-0 this week, 10-5-1 last week. So no one is going to believe this, but as the Thursday nighter was beginning both and Matt and I picked the Broncos. Even with the Jets up 7 at the time. Some might call for the game to be stricken from my record. We call those people haters.
Matt: Dolphins fan, 27-21-1 overall, 1-0 this week, 7-8-1 last week. And yeah, before we begin, we're invoking the rarely-used "nobody gave a shit" rule on this week's Thursday nighter. Until we're fucken straight up signed by The Ringer or TSN or CFL.ca or whoever wants these hot picks, we're gonna sometimes not review the odd Thursday or Monday nighter. Mostly when it's an absolute outhouse of a game. We're only human.
Going forward, we will try to quickly include these games the previous week's picks. But for this one, regrettably, we did not give a shit. However, both Fleetwood and I picked Denver, and for proof of that, I submit weeks 1-3, where both of us made fun of the Jets constantly and trashed them at every turn. I will not be selecting the Jets to win a football game until they fire Adam Gase, or prove me wrong on the field. I am giving us both a +1 for the Denver pick on the honour system. For the 11 people reading this, you're just gonna have to trust us.
As always, spreads via OLG Pro-Line
Sunday, Oct 4 2020
1:00pm EST
Baltimore Ravens (2-1) @ Washington Professional Football-Based Club (1-2, somehow first in NFC East lol)
Line: BAL (-14)
Matt: Chase Young out, Terry McLaurin questionable.
Matt's Pick: Baltimore 45, Washington 10. Baltimore wins and covers -14
Fleet: So the logic here is: Baltimore can beat Cleveland -> Cleveland can beat Washington -> Baltimore can beat Washington.
Fleet's Pick: Baltimore
LA Chargers (1-2) @ Tampa Bay (2-1)
Line: TB (-7.5)
Fleet: Which Herbert will we see? Breakout Herbert? Or Last Week's Herbert?
Fleet's Pick: Tampa Bay wins due to Last Week's Hebert
Matt: I would love to take the Chargers here. I think they're scrappy, they have an excellent defense, and Justin Herbert will be very motivated, going against the GOAT in his own pirate ship.
Unfortunately, I have to invoke the injury exception here again. Here are the Chargies' current injuries:
FS Derwin James (Knee) IR
LB Drue Tranquill (Ankle) IR
C Mike Pouncey (Hip) IR
DE Melvin Ingram (Knee) IR
OT Bryan Bulaga (back) out
CB Chris Harris Jr. (foot) IR
S Rayshawn Jenkins (groin) questionable
G Tyree St. Louis (concussion) questionable
QB Tyrod Taylor (ribs/chest) out
G Trai Turner (groin) out
WR Mike Williams (hamstring) out
T Storm Norton (knee) questionable
LB Nick Vigil (groin) questionable
Oof. Herbert keeps it close, but Tampa wins the football game.
Matt's Pick: Tampa Bay
Seattle (3-0) @ Miami (1-2)
Line: SEA (-7.5)
Matt: Russell Wilson is on a mission, and these Seahawks are going to beat bad teams. Miami, gosh bless 'em, are a bad team. They're 6-10, 7-9 ish. This will be scrappy and a fun game, but Seattle wins it by double digits.
Matt's Pick: Seattle
Fleet: My gambling lock of the week! I have never bet money on sports, so take this with a grain of salt. Still, the Seahawks look good, or at least Russell Wilson looks pretty good for Seattle. Miami is scrappy but young.
Fleet's Pick: Seattle
Minnesota (0-3) @ Houston (0-3)
Line: HOU (-3.5)
Fleet: How far will I go on my quest to pick against Bill O'Brien? Enough to break the ice! And enough to pick Kirk and the boys.
Fleet's Pick: Minnesota
Matt:
Pretty shocking that one of these teams is going to go to 0-4. If it's Houston, Bill O'Brien might vault Adam Gase and Dan Quinn in the First Coach Fired Sweepstakes. If it's Washington, Kirk Cousins is playing his last season as a starter in the league.
Houston is the much better team though, losing to the Chiefs, Ravens and Steelers – potentially the three best teams in the AFC and perhaps all in the top-5 in football. Houston wins what could be a good game between desperate teams.
Matt's Pick: Houston
New Orleans (1-2) @ Detroit (1-2)
Line: NO (-5)
Matt: A battle of two terrible defenses (so far). NO's defense should bounce back a bit when DB's Marshon Lattimore and Janoris Jenkins do return, but that's not going to be this week.
I'm going slightly off the board, and saying that the Lions win this game. New Orleans has surrendered 30+ points in back-to-back weeks, and I think they go for the turkey here (bowling references really land with Millenials/Gen-Z). If these were two healthy teams, the Saints would win comfortably. But with NO missing their top 2 CBs and Michael Thomas playing hurt, I think Detroit steals this thing.
Matt's Pick: Detroit
Fleet: Basically half of my picking is a result of dislike for certain coaches. In this case, Matt Patricia. And yes, the Lions proved me wrong last week. But if there is one thing people like, it's a stubborn person. I'm sticking to my guns this week, Boo Matt Patricia and boo Lions.
Fleet's Pick: New Orleans
Cleveland (2-1) @ Dallas (1-2)
Line: DAL (-5)
Fleet: So the logic here is: I pick CLE every week being a fan -> It makes one pick every week extremely easy -> It does not make being a CLE fan easy.
Fleet's Pick: Cleveland
Matt:
Dallas' offense too strong for these Browns, although there is a chance Cleveland uses the old Dallas playbook and just runs thse Cowboys to death, as Dallas' defense is God awful.
Dallas wins by more than a touchdown, to even both teams' records.
Matt's Pick: Dallas wins and covers -5
Jacksonville (1-2) @ Cincinnati (0-2-1)
Line: CIN (-3)
Matt: The only people who are allowed to watch this game are Joe Burrow's parents. Every single other person who watches this game has a problem. Either with gambling, or self-esteem.
Matt's Pick: Cincinnati to win and cover -3
Fleet: Can someone tell me why the Bengals, who tied last week, are favoured here? Idk. Game reeks of cottage cheese.
This was the last game I picked this week — I actually could not decide. Although Burrows has looked good I'm taking the underdog. Underjag?
Fleet's Pick: Jacksonville
Arizona (2-1) @ Carolina (1-2)
Line: ARI (-3.5)
Fleet: Panthers can't possibly win two weeks in a row, can they? This game could be a fun watch, and would be better with a certain Fistin' Brick-Daphne in the lineup.
Fleet's Pick: Arizona
Matt: Good thing Bill O'Brien traded DeAndre Hopkins to these Cardinals, as Nuk currently leads the NFL in both receptions and receiving yards (32 REC, 356 yards respectively). Arizona could be dynamic offensively once Kyler gets a little more experience.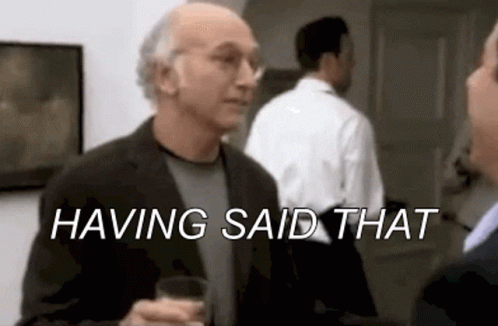 This is a tough game to call. Arizona is missing Budda Baker, which is a huge blow to an already shaky defense. Carolina is a classic "hard out" this season, a bad team with nothing to lose, sporting a veteran QB and an underrated offense, but a trash defense, and a banged-up offensive line.
I like Arizona to win something of a shoot-out, but even 3 points feels like a lot to me. Having my cake and eating it too with this one.
Matt's Pick: Arizona to win, Carolina -3.5
4:00 pm EST
NY Giants (0-3) @ LA Rams (2-1)
Line: LA Rams (-14)
Matt:
Matt's Pick: LA Rams
Fleet: Oh New York football Giants, where did it all go so horribly wrong?
Fleet's Pick: LA Rams
4:15pm EST
Indianapolis (2-1) @ Chicago (3-0)
Line: IND (-2.5)
Fleet: Ex-Browns Coaching Tree Battle of the Week! Or: six degrees of Browns-eperation
Ex-Browns for the Colts – Matt Eberflus (Browns linebackers coach 2009 – 2010) current Colts defensive coordinator, and Raymond Ventrone (Browns safety 2009 – 2012) current special teams coordinator,
Ex-Browns for the Bears – Chris Tabor (Browns special teams coordinator 2011 – 2017) current Bears special teams coordinator, and John DeFlippo (Browns offensive coordinator 2015) current quarterbacks coach for the Bears.
Weird ex-Brown battle as Chris Tabor survived multiple coaching changes while with Cleveland. Browns longevity loses to new team rank here as there are two ex-browns with coordinator jobs on the Colts and only one with the Bears.
Fleet's Pick: Indianapolis
Matt: Arguably the toughest game to call this week. Khalil Mack is currently listed as questionable which is a concern, but even with a healthy Mack, they may not have taken this one. Indianapolis' defense has looked great this season, and while I'm not sure it's as good as the stats currently show, I do think the Bears are in trouble against a stout Indianapolis D.
Matt's Pick: Indianapolis to win and cover -2.5
Buffalo (2-1) @ Las Vegas (1-2)
Line: BUF (-3.5)
Matt:
The Raiders are absolutely mangled at the WR position, with top 2 wideouts Henry Ruggs III (Knee, Doubtful) and Bryan Edwards (Ankle, downgraded to Out) not likely to make an impact on Sunday. This could be a really interesting game if Vegas had some pass catchers, as Buffalo's defense currently ranks 28th in passing yards against, surrendering 274.7 yards per game. Good team for Buffalo to run into.
Matt's Pick: Buffalo wins and covers -3.5
Fleet: I once (last week, check it out at Sportsfap.com) made a spreadsheet hating on Josh Allen. Now I feel a foolish, and will pick the Bills here purely out of my own shame.
Fleet's Pick: Buffalo
8:15pm EST
Philadelphia (0-2-1) @ San Francisco (2-1)
Line: SF (-7)
Fleet: This is the week I feel all San Fran's injuries finally begin to catch up to them, because they have been surprisingly good so far.
Fleet's Pick: Philadelphia
Matt: Current injured lists:
Eagles
TE Dallas Goedert (ankle) IR
WR Jalen Reagor (thumb) IR
WR J.J. Arcega-Whiteside (calf) doubtful
WR DeSean Jackson (hamstring) out
WR Alshon Jeffery (foot) out
OT Jason Peters (foot) questionable
49ers
DE Nick Bosa (Knee) IR
DE Solomon Thomas (Knee) IR
TE Jordan Reed (Ankle) IR
DL Dee Ford (back) IR
QB Jimmy Garoppolo (ankle) out
LB Dre Greenlaw (quadriceps) out
RB Raheem Mostert (knee) out
CB Ahkello Witherspoon (hamstring) out
Woof. The only things I'm sure of are that I hate the spread in this game, and that I hate everything else about this game, and that I will be watching Heat/Lakers Sunday evening.
Matt's Pick: San Francisco to win, Eagles +7