Fleet: Browns Fan, (45-16-1 overall, 13-2 last week, 0-1 this week)
Of course it's Mike Vrabel and the Titans ruining things for everyone. Personally, I've never trusted that team.
Matt: Dolphins Fan, (36-26-1 overall, 10-5 last week, 1-0 this week)
I blame that no good Fauci! Let's threaten him with death! Just kidding, I'm not a cretinous fucking idiot slimebag. Onto the football picks!
As always, lines via OLG (except for one)
Sunday, Oct 10 2020
1:00pm
Cincinnati @ Baltimore
Line: BAL (-11.5) (via BetMGM)
Matt: Baltimore's defense alone could win this game. Joe Burrow might be injured by the end of the 1st quarter. It doesn't particularly matter that Lamar Jackson isn't quite 100%.
Ravens to win big, pending a late report that Lamar Jackson is out.
Matt's Pick: Baltimore
Fleet: Ex-Browns Coaching Tree Battle of the Week! Or: six degrees of Browns-eperation
The Bengals employ former Cleveland Browns assistant defensive line coach (2013) and current Bengals defensive line coach Nick Eason. He is an assistant no longer!
The Ravens are coming with former Browns defensive line coach (2013) and current Ravens defensive line coach Joe Cullen.
Wait a second… It's a master verse former student type scenario. A classic Obi-wan v Anakin, a Belichek v any of the various coaches around the league that have come from his staff, a Roland Deschain v Cortland Andrus, a Jim Henson v Kermit the frog. The list is truly endless. I am giving the win to the former Master, Joe Cullen. Baltimore is also a better team. I hear Lamar Jackson missed some practices, if he for some reason doesn't play it's a totally different game… or something.
Fleet's Pick: Baltimore
LA Rams (3-1) @ Washington (1-3)
Line: LAR (-8)
Fleet: Riverboat Ron, more like River-bench Dwayne Haskins Ron. Amiright or amirite?
Fleet's Pick: LA Rams
Matt: I think the Rams -8 are one of the safest bets of this entire disgusting week. The more I think about it, the more I like this LA team, with Aaron Donald wreaking havoc on dear sweet Kyle Allen in his first NFL game of the season. Rams win by 10-ish.
Matt's Pick: LA Rams
Philadelphia (1-2-1) @ Pittsburgh (3-0)
Line: PIT (-7)
Matt: How in God's name are the 1-2-1 Philadelphia Eagles winning the NFC East? Every single team in that league should be relegated to Xtreme Championship Football starring Dwayne Johnosn.
The Steelers are superior on both sides of the ball, and should win the Pepe Sylvia Bowl safely.
Matt's Pick: Pittsburgh
Fleet: Pittsburgh Steelers, more like Pittsburgh gonna rob-ya win from the eagles.
*Eagles fans can resort to the chart above, if you too are feeling the slight tinge of my burns.*
Fleet's Pick: Pittsburgh
Arizona (2-2) @ NY Jets (0-4)
Line: ARI (-7.5)
Fleet: Adam Gase, more like Adam "mom get off my case, I'm not reading I'm sleeping *but secretly he has a flashlight and is reading the latest Archie*. "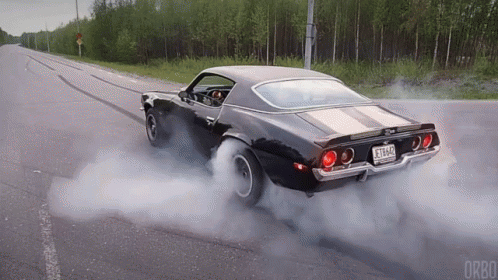 Fleet's Pick: Arizona
Matt: New York is trotting out a Joe Flacco offense in October of 2020. Coached by Adam Gase.
Matt's Pick: Arizona by many touchdowns
Las Vegas (2-2) @ Kansas City (4-0)
Line: KC (-13)
Matt: It's a regular open range big gun fight
Matt's Pick: Kansas City
Fleet: Andy Reid, pffft more like Andy Beads.
Fleet's Pick: Kansas City
Jacksonville (1-3) @ Houston (0-4)
Line: HOU (-6.5)
Fleet: Okay I will stop with the burns, this massacre ends now. Also no more Bill O'Brien means I can stop aggressively picking against the Texans. I did almost pick the Jags, but I think their hot start is officially over.
Fleet's Pick: Houston
Matt: You know that scene in Annie, when the lead character breaks into the orphanage and shoots the evil headmistress in the head with a fucking revolver? Wait, that wasn't Annie. That was Red Dead Redemption 2. Anyway, the Houston Texans are like the children in Annie Red Dead Redemption 2 after the evil orphanage lady dies. It's a new lease on life for Houston, and they should easily handle a Jacksonville team that they're far superior to on paper.
Matt's Pick: Houston
Carolina (2-2) @ Atlanta (0-4)
Line: ATL (-2)
Matt: Ugh? Two fairly terrible defenses, although Atlanta's D is probably worse. Their offense is definitely better on paper, even with Julio Jones out, but Carolina has been frisky this year, with Mike Davis doing a shockingly acceptable Christian McCaffrey impersonation in CMcC's abscense.
I'm going to say that Atlanta wins a desperation game with their backs against the wall, but I haven't even finished this sentence yet and I already regret it.
Matt's Pick: Atlanta, ugh, yuck.
Fleet: So this might be my first upset pick of the week according to the odds. (The F-Dawg key to picks: avoid doing this.)
Fleet's Pick: Carolina
4:00pm
Miami (1-3) @ San Francisco (2-2)
Line: SF (-9)
Fleet: Give me a Fitzpatrick win here, or take my cold dead body and throw it in the swamp.
Fleet's Pick: Miami
Matt: San Francisco hasn't lost back to back home games since 2016. They're not going to start now vs this young and scrappy sea-mammal organization. 9ers win and cover the 9 points.
Matt's Pick: San Francisco
4:15pm
NY Giants (0-4) @ Dallas (1-3)
Line: DAL (-9.5)
Matt:
Matt's Pick: Dallas
Fleet: Dak is having a great year. But that defense, ooooooooooof. If they give up 28 to the Giants this week, do you think Jerry Jones will be spotted in his suite calling Earl Thomas? Cowboys should win here regardless of Jerry and his booth shenanigans.
Fleet's Pick: Dallas
Indianapolis (3-1) @ Cleveland (3-1)
Line: IND (-1)
Fleet: *insert something cheeky, yet funny here. NOTE: make it Browns related*
Fleet's Pick: Cleveland
Matt: This is a highly intriguing matchup. Two defensive teams that pound the rock (Cleveland runs the ball much better, Indy's defense is probably maybe a little better), neither QB is playing particularly well and you realistically couldn't argue either one is in the top 15 in the league, Indy's coach is far superior, but Cleveland's roster is much better on paper.
People are bending over backwards to praise the Colts' defense this year, but don't forget that the Colts have already given up 27 points to the Jags this year in a loss, before beating the Vikings (11 points), Jets (7 points) and Bears (11 again), arguably the three worst offenses in football. Somehow, this Baker Mayfield-led Cleveland attack, with his overthrows, and his underthrows, and his questionable decision making, and his stupid fucking facial hair, is by far the best offense that Indy has played this year.
Matt's Pick: Cleveland
8:15pm
Minnesota (1-3) @ Seattle (4-0)
Line: SEA (-7.5)
Matt:
Matt's Pick: Seattle
Fleet: The Seahawks looked pretty shaky last week, and I would not be surprised if the desperate Vikings won this. Still, picking them would go against my strategy. Picking favoured teams that will probably win = me above .500
Fleet's Pick: Seattle