Matt Ederer – Dolphins fan, thank you for your contributions Ryan Fitzpatrick, no shame in holding the clipboard.
F-Dawg Johnston – Browns Fan, I've officially gone rover last Sun was my worst week. Now I really don't give a care.
Sunday, Oct 25 2020
1:00pm
Pittsburgh (5-0, 1st in AFC) @ Tennessee (5-0, 2nd in AFC)
Line: TEN -1
Matt: Pittsburgh is 1st in the AFC over Tennessee based on strength of schedule, so this game should take care of that situation nicely.
Bad matchup for the Titans this week. The Steelers have either the best or 2nd best pass rush in the league (next to Tampa) which is a thing you can see with your eyes or any number of stats, but for today's proof I will choose ESPN's new Pass Rush Win % metric (a measure of how often a pass-rusher is able to beat his block within 2.5 seconds. It has been described as "revolutionary" by ESPN.) I think Pittsburgh is going to feast on a banged-up Tennessee O-line, and control the tempo of the game en route to a fairly decisive victory.
The Steelers also haven't given up more than 80 yards to any RB this year, which isn't going to bode well for Derrick Henry. Thinking 30-18 ish Steelers.
Matt's Pick: Pittsburgh
Fleet: Only because I hate the Steelers did I pick the Tennessee Titanhills. The Steelers will need to lose at some point for the Browns to inevitably win the AFC North without beating the Steelers or Ravens once. How Browns would it be to go 12-4 win the North somehow with all 4 losses coming against the Ravens and Steelers?
Fleet's Pick: Tennessee
Dallas (2-4, 12th in NFC) @ Washington (1-5, 13th in NFC)
Line: DAL -1
Fleet: I want to pick the football club, but yet, Kyle Allen. Then there's the Cowboys…see the tweet below. You could probably write a long form essay on how not to hire a coaching staff, based on Jerry Jones' doings. Fire McCarthy, hire Eric Bieniemy. McCarthy is a stale coach, Eric Bieniemy has the Kansas city offense humming. Not that the Cowboys offense is the problem but I am sure Bieniemy would build a competent staff of NFL personnel with actual recent NFL experience/success to run the defense.
Fleet's Pick: Washington
Matt: Ugh? Dallas might have the worst coaching staff in the league right now. I feel so incredibly stupid for believing in this team this year, but hey, lesson learned. Pay attention to the coaches.
Through six games, the Cowboys are averaging over 450 yards against per game. They're not only the worst defense in the league, this might be the worst defense assembled since the merger.
It's a rainy, grotesque game in Dallas. This is going to be a stinker.
Matt's Pick: Washington
Buffalo (4-2, 4th in AFC) @ NY Jets (0-6, 16th in AFC, 32nd in NFL)
Line: BUF -11
Matt: CURSE OF THE BUTT FUMBLE? It does seem like the Jets have been embarrassing ever since Mark Sanchez ran face-first into his own lineman's arse.
Matt's Pick: Buffalo by numerous touchdowns
Fleet: B-I-L-S, Bills, bills, bills.
Fleet's Pick: Buffalo
Carolina (3-3, 9th in NFC) @ New Orleans (3-2, 8th in NFC)
Line: NO -6.5
Fleet: Michael Thomas trade rumours? This is news to me. Huh, well was going to write up a genius theory about how no Michael Thomas might help the Saints in the long run. But they might already be going down that alley.
Fleet's Pick: New Orleans
Matt: Huge game for New Orleans here, not quite a must-win but if they want to keep pace with the best teams in the competitive NFC, they'll have to show they're a cut above this Carolina team. The Saints have had two weeks to prepare for Teddy Bridgewater, whom they know very well after last season. Playing without Michael Thomas will obviously hurt New Orleans, but give me the Saints coming off the bye.
Matt's Pick: New Orleans
Green Bay (4-1, 5th in NFC) @ Houston (1-5, 14th in AFC)
Line: GB -4.5
Matt: You have to feel bad for Houston. Unless you're a Miami Dolphins fan, which I am. At which point, you really don't have to feel bad for Houston at all.
Tough break guys, at least you got your team back. There's a universe where the Memphis Hound Dogs came into the league in 2002 and have since moved to London.
Matt's Pick: Green Bay
Fleet: Interesting matchup. I do think Houston is better than their record, but checking the defensive team stats this week I saw they were last in rush yards allowed per game. A lot of that probably has to do with Derrick Henry, and Aaron Jones is out this week, but Houston appears more lost at this point in the year than GB. There must be a little cheese between these old ears this year.
Fleet's Pick: Green Bay
Cleveland (4-2, 6th in AFC) @ Cincinnati (1-4-1, 12th in AFC)
Line: CLE -3.5
Fleet: The Browns are 4-2 yet it feels like they are 4 – 9. I thought it was stressful being a Browns fan when they were losing sixteen games a year. Now that they are above .500, I feel like a French girl on the titanic. Biding my time attending fancy dinner parties, attending secret third-class parties, being drawn nude. When the berg does finally hit though I will be ready, I've seen this movie plenty a time.
Fleet's Pick: Cleveland
Matt: Cleveland is going to win this game, but Joe Burrow is already the best QB in Ohio.
Matt's Pick: Cleveland
Detroit (2-3, 11th in NFC) @ Atlanta (1-5, 14th in NFC)
Line: ATL -2.5
Matt:
Julio Jones in, Desmond Trufant out. Atlanta wins a battle of two horrific teams.
Matt's Pick: Atlanta
Fleet:
The return of Julio! I also still hate Patricia, so there's that.
Fleet's Pick: Atlanta
4:00pm
Tampa Bay (4-2, 3rd in NFC) @ Las Vegas (3-2, 8th in AFC)
Line: TB -4.5
Fleet: Hasn't this game already happened? I could've sworn I watched Tampa play LV this year already…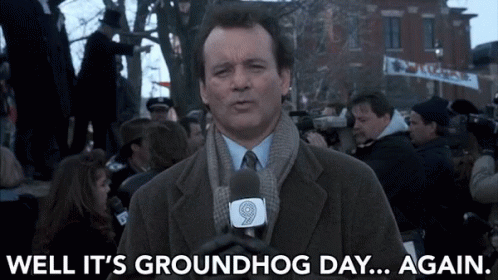 *Also unrelated thought, but what strange obsession did Harold Ramis have with pitting Bill Murrary against the rodent family? I mean he hunts a gopher for the majority of Caddyshack, and in Groundhog Day, the only holiday of the year featuring rodents (excluding of course A Chipmunk Christmas) sees the poor man stuck in a time loop. Both great movies, but strange connection. I wish I was better at fan theories… or fan fiction? Or football picks?
Fleet's Pick: Tampa Bay
Matt: Tough to pick Las Vegas when their entire O-line has COVID and Tampa Bay has either the best or 2nd best pass rush in the NFL. I think Tampa Bay is a slightly fraudulent team and are not a Super Bowl contender, but they will crank the Raiders in Tom Brady's first NFL game in Las Vegas, to my knowledge. Maybe a pro bowl or something, IDK.
Matt's Pick: Tampa Bay
4:15pm
Jacksonville (1-5 15th in AFC) @ LA Chargers (1-4, 13th in AFC)
Line: LAC -8.5
Matt: It was a different team of course, but the Chargers absolutely shit-housed these woebegone Jaguars last year, 45-10. Chargers put up 525 yards. I think the Jags, coming off a 34-16 loss to the Lions last week, are settling into a cold winter's nap. Chargers to steamroll again.
Matt's Pick: LA Chargers to win and safely cover.
Fleet: Herbert-derbert-doo gets the win, one of the long lost members of the doo family. Up there with the greats Dada-doo, Mumsy-doo, Whoopsie-doo, Dooby-dooby-doo, and who could forget Horton-doo.
https://scoobydoo.fandom.com/wiki/Doos
Fleet's Pick: LA Chargers
San Francisco (3-3, 10th in NFC) @ New England (2-3, 11th in AFC)
Line: NE -3
Fleet: I missed last week and now I am sad. I did not forget this week gang! So get your towels ready!
Easy week for ex-Browns battles. 49ers have Kyle Shanahan current 49ers head coach and former Browns offensive coordinator (2014) vs the man, the myth, the greatest to ever do it Bill Belichick former Browns mothafucking head coach ('91 – '95) back when I was just gleam in my pappa's eye.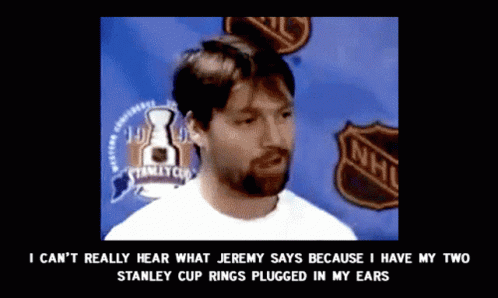 Fleet's Pick: New England
Matt:
Matt's Pick: New England
Kansas City (5-1, 3rd in AFC) @ Denver (2-3, 10th in AFC)
Line: KC -8
Matt: POTENTIAL SNOW GAME ALERT, first potential winter wonderland of the year. Although unfortunately, the snow in Denver should stop by 4:00pm on Sunday.
Hats off to Denver for beating the Pats last week, but Kansas City is a different animal. Kansas City wins, but Denver has a chance to cover the 8 points.
Matt's Pick: Kansas City
Fleet: The legend of the Lock-ness monster! Will he be the young QB who completely dumps on my picks. He got me pretty good last week.
Fleet's Pick: Kansas City
8:15 pm
Seattle (5-0, 1st in NFC) @ Arizona (4-2, 6th in NFC)
Line: SEA -3.5
Fleet: Arizona has had a pretty easy schedule so far, like I am talking real easy. Seattle will be a tough test for Kyler. Will he prove me wrong?…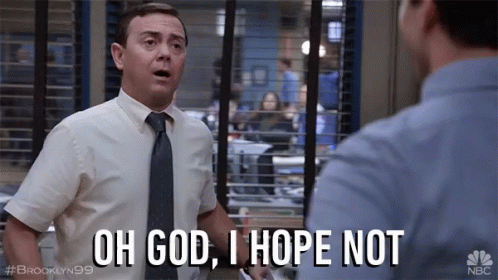 Fleet's Pick: Seattle
Matt: KYLER GAME here. Seattle's defense is suspect, surrendering over 450 yards a game themselves. They're secretly like the Cowboys-lite, except their QB didn't suffer a traumatic injury, and their defense is merely "bad", and not "literally the worst defense of the last 50 years". They're liable to get beat by a team that can keep up with them though, and that team might be the Cardinals.
Russ Wilson has a long history of rolling into Arizona and stomping out the Cards. Seattle hasn't lost in Arizona since 2012. But Arizona never had a QB like Kyler Murray in those games (I guess they did last year, but you feel me), and they certainly didn't have a safety like Budda Baker, NFC Defensive Player of the Week for Week 6.
Give me this high-powered Arizona attack to shock the Seahawks.
Matt's Pick: Arizona
Monday, Oct 26
8:15 pm
Chicago (5-1, 2nd in NFC) @ LA Rams (4-2, 7th in NFC)
Line: LAR -6
Matt:
Matt's Pick: Los Angeles Rams
Fleet: Sorry da-Bears, but Ima go with da-Rams this week.
Fleet's Pick: LA Rams