Another God awful, borderline unwatchable Thursday Night Football game. God Bless America.
Thursday, November 5th 2020
8:15pm
Green Bay (5-2, 3rd in NFC) @ San Francisco (4-4, 9th in NFC)
Matt: Much like the city of Green Bay, and of course Chester the Cheetah, the San Francisco 49 injury report is dangerously cheesy.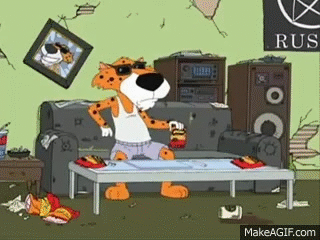 Matt's Pick: Green Bay
Fleet: In your face, world! We submitted a Thursday pick in for once.
Fleet's Pick: Green Bay