img cred: Getty Images
F-Dawg Johnston – (Overall: 84-35-1, This Week 1-0, Last Week 8-6) Browns Fan, they are on bye which means it's a…
Matt Ederer: (Overall: 75-44-1, This Week 1-0, Last Week 7-7), Dolphins Fan, Tua Time, Life is good
Sunday, Nov 8 2020
1:00pm
NY Giants (1-7, 16th in NFC) @ Washington (2-5, 12th in NFC)
Line: WSH -2.5
Fleet: Let us start the week off right! F-Dawg presents : Ex-Browns Coaching Tree Battle of the Week! Or: six degrees of Browns-eperation
The Football Giants have the most recent scapegoat in the Cleveland Browns experience. "Friday Fried Fish" Freddie Kitchens for Browns HC (last year duh!) and current Giants' Tightends extraordinaire. The Football Team throw into the ring one Scott Turner. Current Football team's offensive coordinator and former Browns WR coach (2013).
Went with Scotty here, because if being a Browns fan has taught me anything it's you keep your chin up and ruthlessly blame the most recent coach who was booted with all our franchises most recent failures.
Fleet's Pick: Washington
Matt: As bad as Washington is, they're significantly better than these schmo-ass Giants. I can't imagine picking the New York Football Giants for the rest of the year.
Matt's Pick: Washington Football Squadron
Chicago (5-3, 8th in NFC) @ Tennessee (5-2, 4th in AFC)
Line: TEN -6.5
Matt: Classic offense vs defense game here. Nick Foles is rocking an 8:7 TD/INT ratio this year, but if he's ever going to have a good game, it will be against this pedestrian Titans defense. Tennessee is great, but Chicago matches up well against their particular strengths: running the ball, primarily.
If they played 10 times, each team might win 5. Give me the BEARCE in this one, but it will be close. 6.5 is too high a spread.
Matt's Pick: Chicago
Fleet: Bounce back game for Tannehill and the crew?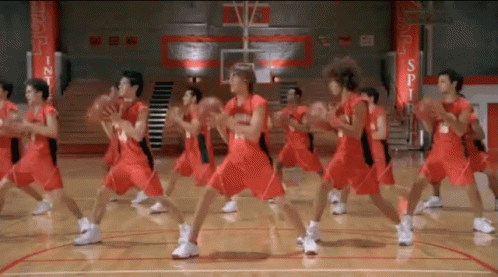 Fleet's Pick: Tennessee
Detroit (3-4, 10th in NFC) @ Minnesota (2-5, 13th in NFC)
Line: MIN -4
Fleet: Golladay is out and Stafford could not practice all week. So I'm riding with Cook and the Viking boys.
Fleet's Pick: Minnesota
Matt: One day you're on top,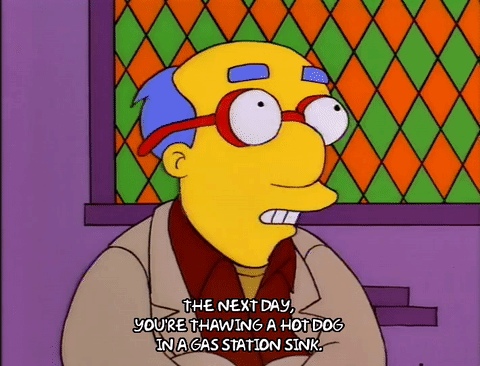 Matt's Pick: Minnesota
Carolina (3-5, 11th in NFC) @ Kansas City (7-1, 2nd in NFC)
Line: KC -11
Matt: Don't love the 11 point spread, but let's be real here.
Matt's Pick: Kansas City
Fleet: Christian McCaffery is back, but Kansas City is the better team so I'm going with the flake free QB.
Fleet's Pick: Kansas City
Houston (1-6, 14th in AFC) @ Jacksonville (1-6, 15th in AFC)
Line: HOU -7
Fleet: Jaguars aren't starting Mike Glennon? Wtf Jags, apparently there is some Luton guy playing QB? Lutton? He should have a decent day against the Texans' secondary, but I'm not buying into a JAX win anytime soon. I mean who do these Jaguars think they are? Drafting 6th round QBs and then throwing them out there for a little bit of the "look we might have the next Tom Brady"-type bologna.
Fleet's Pick: Houston
Matt: Jacksonville had lost 6 in a row before also losing staring QB Gardner Minshew last week. They;re not even good when they're healthy. No-brainer here.
Matt's Pick: Houston
Baltimore (5-2, 5th in AFC) @ Indianapolis (5-2, 6th in AFC)
Line: BAL -3
Matt: THE BALTIMORE COLTS BOWL. Winner gets to claim the legacy of Archie Manning
Matt's Pick: Baltimore
Fleet: So I have been reading and seeing a lot of bold predictions this year. They're usually terrible. Not that they are wrong, but they fall short on my own scale which ranks boldness. So here is my bold-to-near-impossible prediction for the week in what I like to call:
Ex-Browns Coaching Tree Battle of the Week! Or: MY BOLD PREDICTION SEGMENT
Dez Bryant is not only activated, but catches not uno but dos TD passes in one game (!!!) for the first time since week 16 of the 2016 season.
Fleet's Pick: Baltimore
Seattle (6-1, 1st in AFC) @ Buffalo (6-2, 3rd in AFC)
Line: SEA -3
Fleet: If there was a game for Josh Allen to get out of his slump it may be against the Seahawks awful secondary. Jamal Adams is back, though.
Honestly, I am beginning to despise this Josh Allen character, making it hard to pick games and what not. So I picked the better of the two QBs here over the better defense.
Fleet's Pick: Seattle
Matt:
Matt's Pick: Seattle
Denver (3-4, 10th in AFC) @ Atlanta (2-6, 15th in NFC)
Line: ATL -4
Matt: We're gonna see how real Denver is this week. Two banged up teams here, I think Atlanta's injuries will hurt them less than Denver's who rely more on their defense. It's possible the Broncos are just better, but I like Atlanta to pull it out at home.
Matt's Pick: Atlanta
Fleet: Atlanta is at home, and I dislike the Broncos.
Fleet's Pick: Atlanta
4:00pm
Las Vegas (4-3, 8th in AFC) @ LA Chargers (2-5, 12th in AFC)
Line: LV -1
Fleet: Wellp, I went for it. To continue my anti-Raider streak I will pick against them once more.
Fleet's Pick: Los Angeles Chargers
Matt:
Matt's Pick: LA Chargers
4:15pm
Pittsburgh (7-0, 1st in AFC) @ Dallas (2-6, 15th in NFC)
Line: PIT -14.5
Matt:
Matt's Pick: Pittsburgh
Fleet: With the Dinucci era over, we turn our attention to Garrett Gilbert of former AAF Orlando Apollos fame. Stolen from the Cleveland Browns practice squad this year. Truly the type of ruthless executive move Jerry Jones is known for. Breaks my heart, it does. The Browns practice squad is a sacred place where dreams go to die.
Fleet's Pick: Pittsburgh
Miami (4-3, 9th in AFC) @ Arizona (5-2, 6th in NFC)
Line: ARI -5
Fleet: Tua did not look great, but the Rams have a good D-line. Arizona's is a little worse, so probably a better game here for him. Unless Kyler has some turnover problems in this game I think the Cardinals will win.
Fleet's Pick: Arizona
Matt: Baaad matchup for the Sea Mammals here. Miami does well when they can force a QB to pass a lot, but have the 32nd ranked rush defense. Kyler might go for 100+ this afternoon. My body is telling me yes, but unfortunately my head is clearly telling me that Arizona will win here. Budda Baker gets a pick off of Tua, as well.
Matt's Pick: Arizona
8:15pm
New Orleans (5-2, 5th in NFC) @ Tampa Bay (6-2, 2nd in NFC)
Line: TB -5
Matt: The window is closing for New Orleans. This is probably the last year that they're even close to the playoffs with Drew Brees behind center, and I would be somewhere between surprised and shocked to see both of these old-ass men (comparitively) come back to football in 2021.
Can't wait to see the ALL-TIME TD STATS one thousand times in this one.
Matt's Pick: New Orleans
Fleet: Brady and Co. lay an egg. A losing egg.
Fleet's Pick: New Orleans
Monday, Nov 9 2020
8:15pm
New England (2-5, 13th in AFC) @ NY Jets (0-8, dead ass last)
Line: NE -7.5
Fleet: Belichick is usually good against bad teams. Although, this year is a different NE team. Call me a believer but I don't want to live in a world where Gase > Belichick even if it's a one game type deal. Sidenote second primetime game of the year for the J-E-T-S…
Fleet's Pick: New England
Matt: WILL THE NEW YORK JETS TAKE THEIR REVENGE ON BILL BELLJIJAIHSSASHJAHSJAISHj hits self in face with a key-lime pie
Get right game for Cam
Matt's Pick: New England