Tennessee (8-4, 4th in AFC) @ Jacksonville (1-11, 15th in AFC)
Line: TEN -8.5
Matt: lol
Matt's Pick: Tennessee
Fleet:
Ex-Browns Coaching Tree Battle of the Week! Or: six degrees of Browns-eperation
2nd appearance for the Titans. Sorry, I will have two new teams for the next two weeks. I had to double up on two AFC south teams this week and the last. That was due to my own awful planning. Still, if I can find coaches on these final teams every team in the league will have a Browns connection. Lol
From the Titans we have the current assistant offensive line coach Mike Sullivan. He held the same position with the Browns from 2001 – 2004 as well as serving as their head offensive line coach 2007 – 2008 and 2014… boy the Browns can't quit this guy!
The Jaguars have a 1-11 record, which means their Brown connection was going to be strong! From the Jags we have George "Warhigh" Warhop current Jags O-line coach and former Browns O-line coach 2009-13. Terry Robiskie current Jags RB coach and former Browns WR coach 2001-03 & 2005-06 as well as serving as their interim HC & OC in 2004. Keenan McCardell fromer Browns WR 1992-95 current Jags WR coach.
Classic 3 on 1 handicap match. The underdog wins which is lame yes. But did you really think I would be picking the Jags?
Fleet's Pick: Tennessee
Dallas (3-9, 16th in NFC) @ Cincinnati (2-9-1, 14th in AFC)
Line: DAL -3.5
Fleet: The Red Rifle Revenge Roundabout. Safer than an intersection, deadlier than staying home
Fleet's Pick: Dallas
Matt: Classic BATTLE OF WHO WANTS IT LESS here. Bengals have lost four in a row, Cowboys have lost six of their last seven. Both teams are missing their starting QBs, and their souls. Terrible football game here.
Andy Dalton wins the Red Rifle Revenge Bowl, I guess? IDK there's not a lot to break down here.
Matt's Pick: Dallas
Arizona (6-6, 8th in NFC) @ NY Giants (5-7, 4th in NFC lol)
Line: ARI -2.5
Matt: The Giants are the sexy pick here, but what people are failing to consider is that the New York Giants are fucking horrible. They would have to win out to be .500. Let's not forget that the Cardinals are actually good at football. If Kyler is even 70% healthy, Cardinals win and cover.
Matt's Pick: Arizona
Fleet: The Giants defense has been playing great. I find it incredibly weird that analysts are touting the return of Daniel Jones as the saviour of their offense. Sure I would start Daniel over Colt McCoy — you would be stupid not to. But Daniel Jones has 8 TDs, 9 INTs and a 78.7 QBR on the year. Which doesn't reek of offensive saviour to me, it reeks of young QB.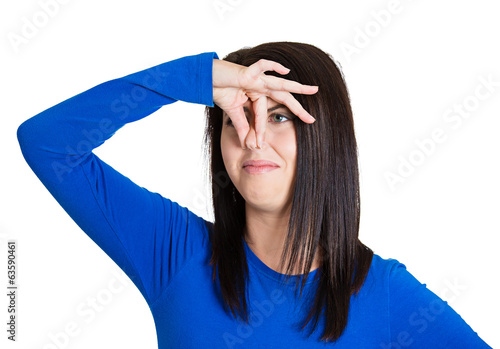 Fleet's Pick: Arizona
Houston (4-8, 12th in AFC) @ Chicago (5-7, 9th in NFC)
Line: HOU -2
Fleet:
Offseason plan for Deshaun Watson.
Fake his own death.
At the presser have grandpa Watson "Relawn Watson" announce he will be entering the NFL in honour of his grandchild
Secretly "Relawn" is actually Deshaun in makeup al la Uncle Drew.
As a free agent Deshaun aka Relawn can join whatever team he wants.
He does not return to the Texans or else the plan would be a total waste of time.
Fleet's Pick: Houston
Matt: Believe me, as a Fins fan I really want to take Chicago here. I think we all want to take Chicago here. But the Bears have been abysmal since their hot start, and I think the poetry of Deshaun Watson going into Chicago and roflcoptering the Bears is too much to pick against.
Matt's Pick: Houston
Denver (4-8, 11th in AFC) @ Carolina (4-8, 14th in NFC)
Line: N/A
Matt: Not only do you have to feel for Carolina, but pour one out for everybody who had the #1 pick in a fantasy football snake draft this year, and are watching Christian McCaffery rot away on their bench.
Matt's Pick: Denver
Fleet: Not that I dislike the Broncos, I guess I just like the Panthers more.
Fleet's Pick: Carolina
Minnesota (6-6, 7th in NFC) @ Tampa Bay (7-5, 6th in NFC)
Line: TB -7
Fleet: Really hope the Vikings actually win this one. As I actually dislike the Bucs this year. Still,
Fleet's Pick: Tampa Bay.
Matt: This is a heart pick, and not a head pick.
Matt's Pick: Minnesota
Kansas City (11-1, 2nd in AFC) @ Miami (8-4, 6th in AFC)
Line: -7.5
Matt: 🙁
Matt's Pick: Kansas City
Fleet: So Matt picks against the Browns…I see how it is… so in true red rifle revenge roundabout fashion I am picking against the Dolphins… not that they are against the best team in football or anything.
Fleet's Pick: Kansas City
4:00pm
Indianapolis (8-4, 7th in AFC) @ Las Vegas (7-5, 8th in AFC)
Line: IND -3
Fleet: Hard game to pick, both teams need a W here. Going with the Colts as I find Gruden annoying sometimes.
Fleet's Pick: Indianapolis
Matt: I had to look deep into my soul and ask myself who I trust less: John Gruden or Phillip Rivers. In the end, I picked against Phillip Rivers, which I hope to also do in the NFL Playoffs.
Matt's Pick: Las Vegas
NY Jets (0-12, 16th in NFC) @ Seattle (8-4, 5th in NFC)
Line: SEA -13.5
Matt: lol
Matt's Pick: Seattle
Fleet: See last week's note on the Jets. Also I was going to share recipes instead of talking about the J-E-T-S, JETS, JETS, JETS! every week. I forgot last week so that is a wash.
Fleet's Pick: Seattle
4:15pm
Green Bay (9-3, 2nd in NFC) @ Detroit (5-7, 10th in NFC)
Line: GB -8.5
Fleet:
Fleet's Pick: Green Bay
Matt: Can't imagine a lot of people are going the other way on this one.
Matt's Pick: Green Bay
Atlanta (4-8, 13th in NFC) @ LA Chargers (3-9, 13th in AFC)
Line: ATL -2.5
Matt: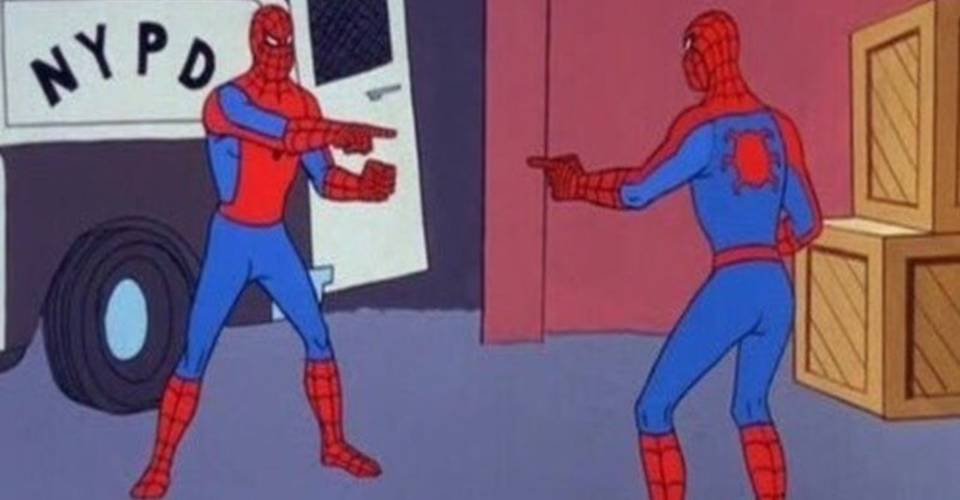 Matt's Pick: Atlanta
Fleet:
Everyone's second favourite segment!
Shrug?
Fleet's Pick: LA Chargers
New Orleans (10-2, 1st in NFC) @ Philadelphia (3-8-1, 15th in NFC)
Line: NO -7.5
Fleet:
Also I ripped on Daniel Jones earlier so I gotta get Hill. Taysom Hill has beaten the Falcons twice this year, participated in the worst QB game of the last decade quite possibly.
Note: See the no QB Broncos games everyone yaps on about. Just look at the passing stats from the game though.*
(*Now he might beat the awful Eagles and I'll have to hear for a whole offseason how he's kewl.)
Fleet's Pick: New Orleans
Matt: The Saints have quietly won 9 games in a row. Jalen Hurts starts for Philly today, which is a nice story, but after putting up a line of 5-12 for 109 yards, 1 TD and 1 INT in his debut, I'm not too worried about New Orleans romping in this one. Saints win and cover.
Matt's Pick: New Orleans
Washington (5-7, 12th in NFC) @ San Francisco (5-7, 11th in NFC)
Line: SF -3
Matt: NEUTRAL SITE COVID BOWL. This would be an interesting spot for the Football Team if they were healthy. But with Antonio Gibson out, I think the 9ers will handle their business in Arizona.
Matt's Pick: San Francisco
Fleet: Alex Smith toss ball to RB. Washington football team win game.
Fleet's Pick: Washington
8:15pm
Pittsburgh (11-1, 1st in AFC) @ Buffalo (9-3, 3rd in AFC)
Line: BUF -2
Fleet: If there is one thing this stubborn man does, it is pick against AFC North teams not named the Browns. Let me just tell you this, I will continue this trend. Go Bills!
Fleet's Pick: Buffalo
Matt: Pittsburgh may have peaked early in 2020. With Ben Roethlisberger ailing, I like Buffalo to repeat their performance from Week 15 last year, and steel a win from these Steelers (ugh) down the stretch. It does scare me that everyone and their sister appear to be on Buffalo here. But hey, sometimes the people are right.
Matt's Pick: Buffalo
Monday, Dec 14
8:15pm
Baltimore (7-5, 9th in AFC) @ Cleveland (9-3, 5th in AFC)
Line: BAL -1.5
Matt: Hate to do this to my esteemed colleague Fleetwood, but Baltimore's entire life is on the line this week. If they lose this one, it's a long way back to the playoff hunt. Baltimore pulls out all the stops and reminds Cleveland who the big dogs are in the AFC North.
Matt's Pick: Baltimore.
Fleet: I just hope this game is competitive. The Browns have an awful way of getting destroyed by AFC North opponents not named the Bengals.
Fleet's Pick: Cleveland