Fleet: So going back to the honour system for the bevy of games which took place since Monday. I always pick the team favoured most Thursdays etc. so my picks would have been Raiders, Bills, Packers or 2-1. Don't believe me or do, honestly I don't give a damn.
Matt: Yes, with the holiday crunch fully in swing, we missed a few picks along the way. Using the time-tested honour system, both of us picked all the favourites (Raiders, Bills & Packers) and went a respectable 2-1.
San Francisco (5-8, 11th in NFC) @ Dallas (4-9, 14th in NFC)
Line: SF -3
Fleet: I don't even care, these two teams are stupid. I looked for the injury report for a whole 30 seconds and gave up. At this point in the season though, injuries have ruined both their years.
Fleet's Pick: San Francisco
Matt: Ugh? I would take Dallas here because they really are better than their record on paper, but the coaching staff is a disaster.
Matt's Pick: San Francisco
Seattle (9-4, 5th in NFC) @ Washington (6-7, 4th in NFC)
Line: SEA -7
Matt: Washington is a nice story, but Seattle is rounding into form after a bad loss to the Giants a few weeks ago. Seahawks win and cover.
Matt's Pick: Seattle
Fleet: Was going to pick the football team as their defense is playing really well lately. But the Haskins returning dynamic (plus no Gibson) made me switch the pick. If Haskins was watching Smith, he would realize his best bet is to dump it off 20+ times a game, not turn it over, and get back in Rivera's good books.
Fleet's Pick: Seattle
Chicago (6-7, 9th in NFC) @ Minnesota (6-7, 8th in NFC)
Line: MIN -3
Fleet: Love or hate Kirk he is a better QB than Mitch. Also, another pick I switched this week at blurb writing time.
Fleet's Pick:
Matt: Were gonna see how real Mitch Trubisky is. This is a huge game for both teams, their backs are against the wall. Having said that,
Matt's Pick: Minnesota
New England (6-7, 10th in AFC) @ Miami (8-5, 7th in AFC)
Line: MIA -2
Matt: Absolutely humungous game for the fish-like mammals here. A win all but solidifies a playoff birth, with Las Vegas' OT loss to the LA Chargers. Give me Fins, or give me a grim, untimely death.
Matt's Pick: Miami
Fleet: Something I always mention here is that Billy B has a pretty good history against young QBs. This isn't the same team he usually has though. Also, Matt is quick to point out that Flores ended the Brady era, so it's not like the dude just rolls over to his old employer.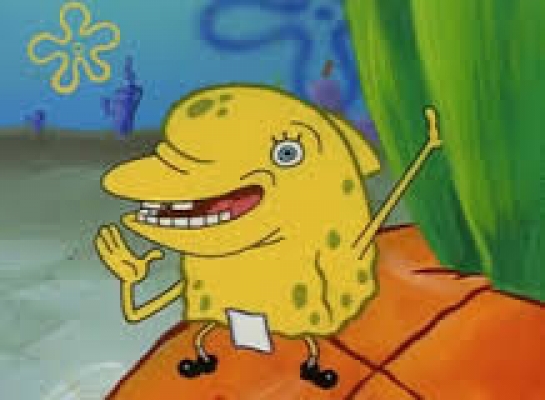 Fleet's Pick: MIami
Jacksonville (1-12, 15th in AFC) @ Baltimore (8-5, 8th in AFC)
Line: BAL -13
Fleet:
Minshew returns and his team promptly loses to the Artful Pooper and gang. Yeah I was sour the Browns lost that game, in retrospect though at least they were a part of a competitive game! That was literally my blurb last week.
Note to self: Find a better term to describe my brilliantly written blurbs other than blurb.
Fleet's Pick: Baltimore
Matt: Jacksonville are actually going to fuck around and close the season on a 15-game losing streak.
Matt's Pick: Baltimore
Tampa Bay (8-5, 6th in NFC) @ Atlanta (4-9, 15th in NFC)
Line: TB -7
Matt: It's shocking that Atlanta could be the worst team in the NFC, considering how close they were to winning some of those games early in the season. Expecting a strong performance from Brady in the dome.
Matt's Pick: Tampa Bay
Fleet:
If you have read any of my truly dedicated and cohesive sentiments over the weeks you'll know I don't like the Bucs. Still, it's hard to pick the Falcons here.
Note: Totally upgraded from blurb.
Fleet's Pick: Tampa Bay
Detroit (5-8, 10th in NFC) @ Tennessee (9-4, 4th in AFC)
Line: TEN -9.5
Fleet: It really feels like the Stafford era might be over soon. Stafford is by all means not bad he has had awful team building luck. Really with the lack of GM help he and Calvin got over the years is sad. That is some old Detroit news though. GIve the man a chance somewhere else and rebuild. 
Fleet's Pick: Tennessee
Matt: Too bad that Matt Patricia was so hopeless as an NFL coach that he couldn't even make it to the BATTLE OF BELICHICK BOYS. Tennessee takes a game they need over a team that's gearing up for a total tear-down and rebuild.
Matt's Pick: Tennessee
Houston (4-9, 13th in AFC) @ Indianapolis (9-4, 6th in AFC)
Line: IND – 8
Matt: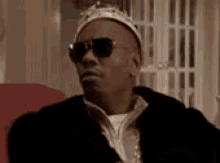 Matt's Pick: Indianapolis
Fleet: Two teams, opposite directions.
Fleet's Pick: Indianapolis
Philadelphia (4-8-1, 13th in NFC) @ Arizona (7-6, 7th in NFC)
Line: ARI -6.5
Fleet: Two Oklahoma QBs battling. Lincoln Riley could "Kingsbury" any NFL job that is open, why would you though? When you can make that NCAA moneyz!
Fleet's Pick: Arizona
Matt: This would be a more exciting scenario if the Eagles weren't fucking embarrassing.
Matt's Pick: Arizona
NY Jets (0-13, dead-ass last) @ LA Rams (9-4, 3rd in NFC)
Line: LAR -17.5
Matt: lol
Matt's Pick: LA Rams
Fleet: Three more games! Three more games! Three more games!
Fleet's Pick: LA Rams
Kansas City (12-1, 1st in AFC) @ New Orleans (10-3, 2nd in NFC)
Line: KC -3
Fleet:
Ex-Browns Coaching Tree Battle of the Week! Or: six degrees of Browns-eperation
The Saints have two ex-Browns Pete Carmichael Jr. former Browns tightends coach and offensive assistant (2000) current NO OC. Pairing with Aaron Gleen, former Browns assistant DB coach 2014-15 current NO DBs coach.
And what's this! Bye god, no one is going to the ring for Kansas City! The Saints win by default!
Kansas City is the first team to have no Browns connection that I can find. Which puts me at 27/28 so far. Next week I have four teams to do and hopefully I can get to 31/32. Really thought I might get all 32 for a second there.
Fleet's Pick: New Orleans
Matt: I wish this game were taking place in 2015. Put these Chiefs in a time machine and send them to a time when Drew Brees was good.
Matt's Pick: Kansas City
Cleveland (9-4, 5th in AFC) @ NY Giants (5-8, 12th in NFC)
Line: CLE -7
Matt: Why have people forgotten that the Giants are terrible? They have a very good front seven, and absolutely nothing else. Cleveland has the best offensive line in football, and as such are the single worst matchup for the Giants. It would take a huge performance from the D-line, and/or a sizeable choke-job by Baker to make this game close. Browns win and cover -7.
Matt's Pick: Cleveland
Fleet: Odell revenge…wait a second it's a Chubb revenge game! Every game is a Chubb revenge game!
Fleet's Pick: Cleveland
Pittsburgh (11-2, 2nd in AFC) @ Cincinnati (2-10-1, 14th in AFC)
Line: PIT -15
Fleet: Shrug?
Fleet's Pick: Pittsburgh
Matt: Poor Bengals fans. Despite what Fleet might secretly hope as a Browns fan, I hope Joe Burrow's growth is not stunted. They've suffered long enough 🙁
Matt's Pick: Pittsburgh by numerous touchdowns